[BASSA_NGE] Download and Enjoy The Soft Copy of Awwal T. Umar novel_Episodes of Tears by Awwal T. Umar
First published in march 2018.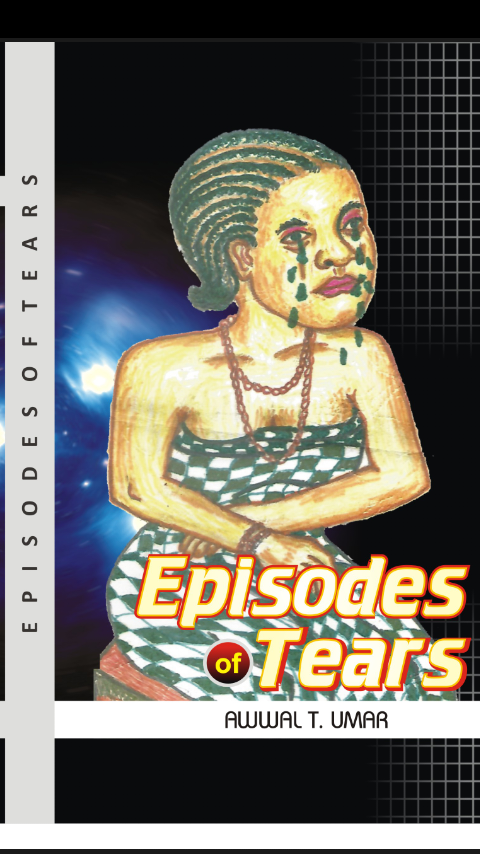 Nno'lai encounters severe agonies during her widowhood because of the diabolic manipulations of Zuyeali. Nno'lai maintains her innocence, but for how long can she cope with the evil pangs of a dysfunctional family?
The story showcases the migratory, sociocultural, socioeconomic and sociopolitical history of Bassa-Nge/Nupe people, who currently reside in Lokoja, Bassa, Dekina and Ajaokuta in North Central Nigeria.
CHARACTERS IN THE NOVEL
Nnò-lai is the protagonist(heroine) in this novel. She encounters severe agonies from her mother in law.
Zuyeali is the antagonist(villain).
Kòbo is the husband of Nnò-lai. He played significant roles in the novel.
Ampkitò is the husband of Zuyeali.
Nimmò is the fiancee of kòbo and gbomgbo(bambara nut cake) seller.
Bologi is the first son of Nnò-lai.He is fondly called"fish boy",because he has so much passion for fishing.
Mafo is the daughter of Nnò-lai.
Mòpa is a cousin brother of Bologi.
Gimba is the son of a merchant.
Ndako is a storyteller and the oldest man in the village.He tells his stories at night.
Ma'ade is the mother of Nnò-lai.
Ajeaci is the childhood friend of Nnò-lai.
The novel is melancholic,although I used comic relieve;which is the inclusion of humorous characters and scenes to relieve the readers from tension.
Download here: CLICK HERE TO DOWNLOAD
Created at
Back to posts
This post has no comments - be the first one!