[trick] HOW TO GET AIRTEL 16GB FOR ONE MONTH: with just 200 every week
Airtel_4GBAirtel 4G Sim Card: Activation, Free 4GB & 25% Data Bonus.
Users that resides in Niger should visit any nearest airtel office to get a new 4g sim or do sim swap for existing sim.
New sim card cost 200 Naira while sim swap for existing users cost at most 500 Naira.
Requirements.
New subscribers should just buy new airtel 4g sim and do normal registration. You will asked your name, date of birth, state of origin, local government, mother's maiden name and home address.
I bought a new sim. Also, the sim started working immediately. Downloading speed is better than my 3G sim.
Existing users need the following for sim swap.
The airtel sim phone number.
Any means of identification: Work/school ID card, International passport, driver's license, voter's card, national id card.
You will pay 200 – 500 Naira for the sim swap depending on the retail outlet.
Also, you will need to confirm your personal details they already have in their database.
Sim swap takes 30 – 50 minutes because there are more people doing it and the process is somehow longer compare to new registration.
Free 4GB and 25 percent Data Bonus.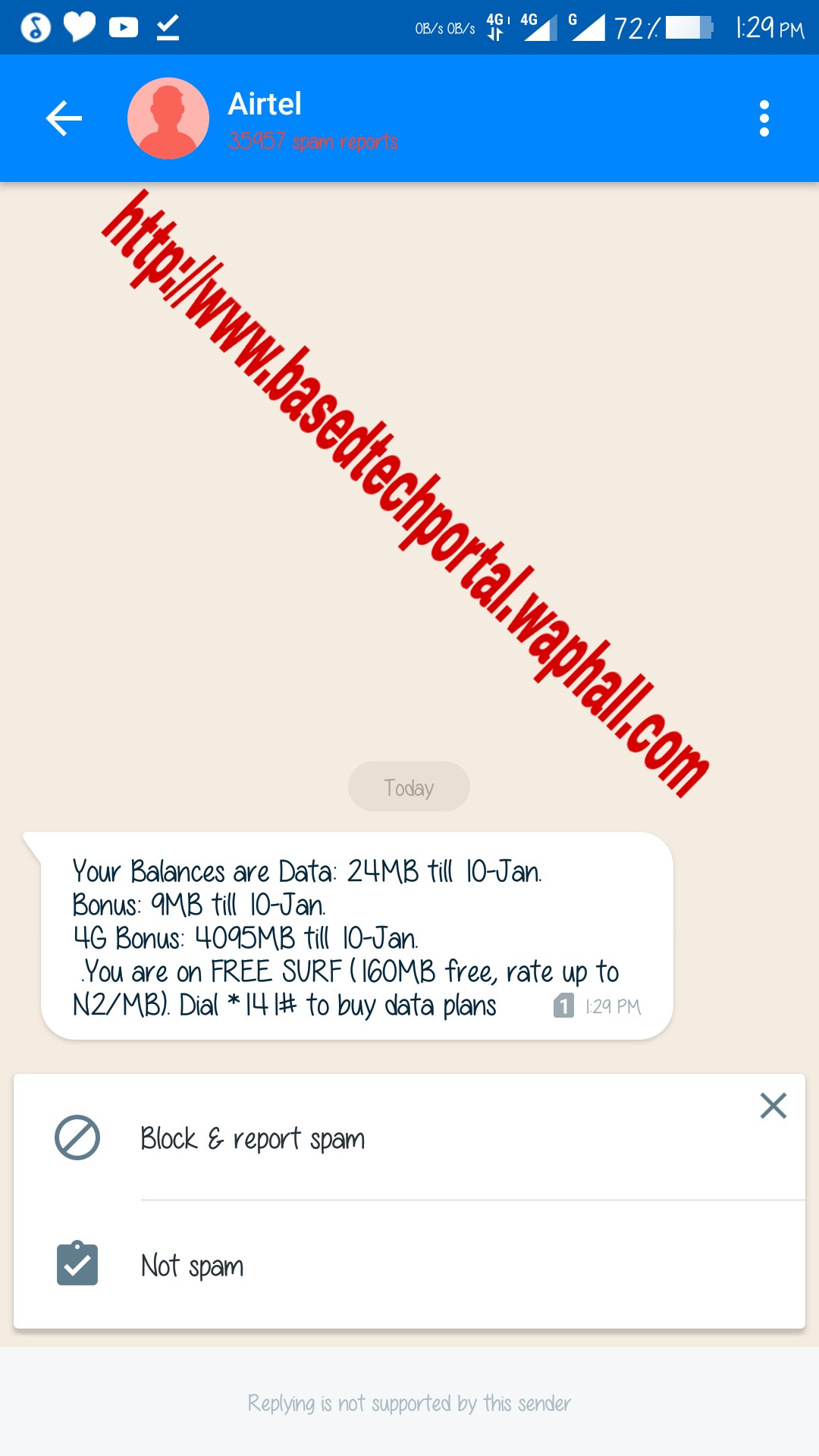 Once you are done with new sim registration or sim swap, insert the sim card into any 4g enabled smartphone and set your preferred network to 4G LTE.
You will receive a message saying you have been credited with a 4G trial offer of Free 4GB, dial *141# to check.
The free 4GB data is valid for just 7 days.
Simple trick: if #200 naira will give you 4GB of data which last one week, then with 1k, I believe you should be getting 5sims which will fetch you 16gb of data.
Once you exhaust the Data, just go get another sim and keep flexing or when ever one have a huge Download task, the use above trick.
In addition, you will get 25% data bonus when you purchase data plans of 500 Naira and above for the next 3 months. Bonus data is usable only on airtel 4G network.
There you have it on airtel 4G LTE network service. Do you have any question? Kindly join our telegram channel and group using below link
Created at
Back to posts
This post has no comments - be the first one!